some good reasons To 'WALK WITH US™'
We assure you of a safe and comfortable India experience!
Creating Transformation
We are a professional team backed by experience in legacy keeping and strong research with love for incredible India and its diverse offerings. Our value proposition is aligned to provide opportunities for innovation and ensure customer satisfaction.
Bespoke Travel
We enhance visitor knowledge and offer them time within the itinerary to respond to today's dilemmas from aspirational and educational perspectives. Learning from the past is desirous and the local encounters provide design thinking for survival and growth.
Providing Immersion
We offer new opportunities for travellers to connect locally and indulge in destination engagements through talks and out-door activities surrounded in the legacy spaces. We create community experiences  to enhance the value for visitors and hosts.
Positive Impact
We match tourism products and visitor profiles with present and past scenarios that can add value to itineraries through real life experiences. We ensure health and hygiene practices and impact while creating inspiring immersive engagements.
A rendezvous with the spaces of legacy and heritage curated by us, leaves one craving for more. We bring socio-economic benefits for the local community and ensure deeper understandings of the surroundings.
From the Founder
Dr. Sachin Bansal is a tourism entrepreneur and leads award winning experiential travel brands. Inspired by his passion for India and its cultural hues, his vision connects residents and travellers to their cultural roots, local communities, taking pride in its lineage, and returning to the society in multiple ways. Backed by over 20+ years of global experience, he developed business models such as 'India Heritage Walks®' in tourism delivery to create employment opportunities as a whole via his flagships.
Alongside, he has encouraged entrepreneurship ventures through his city brands extending benefits to local communities. As an entrepreneurial leader, his passion has steered him in unexplored directions like generating awareness on water as heritage, thereby creating a traction on a tremendous latent opportunity. As a destination branding specialist, he has enabled in co-creation and connecting smart cities through smart citizen initiatives. He is popularly known as a Chief Explorer®, and earned the epithet of the 'rising sun' in the heritage tourism industry with innovative leadership and creating niche experiences, He is often designated as Chief Revivalist®, a Storywallah® and a Purist®. His unfathomable energy and the passion to excel beyond boundaries, clearly chisels Sachin Bansal as a true trendsetter.
Today, he humbly leads the most awarded sightseeing entrepreneurial firm, City Explorers Private Limited with several flagship brands such as India Heritage Walks®, India City Walks®, India Food Trails®, India Rural Walks®, India With Locals™, Storytellers of India® and more.
For more details contact us and know diversity led distinctiveness of India.
appreciating cultures, history & traditions
Our stories weaves information about social cohesion, rootedness & identity leading to local immersion in India's diversity
"Our experience-based tourism initiatives are interactive"
We align experiential activities to the inherited spaces of legacy that enhances tourism service delivery through value co-creation.
Our host led activities and authentic local experiences provide exceptional value while being purpose-led in supporting community based initiatives.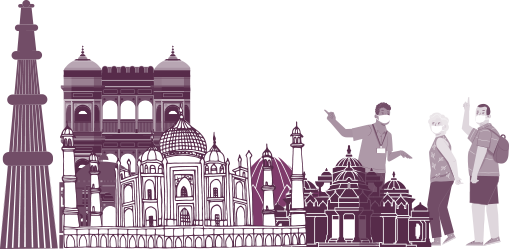 BECOME Walk Leaders®
& showcase your city
If you are continuously seeking information about a place, acquiring in-depth knowledge about a craft, have an inquisitive mind and wish to interpret the recorded or oral sources of heritage and history – then join us in the mission to be the best ambassadors of our country's heritage and legacy.
CONTACT US FOR MORE INFORMATION
life altering India exploration
We are passionate about responsible travel and love
to talk about it with you!
India Heritage Walks® are led by passionate Walk Leaders®.
We deliver all types of walking tours & also enhance business opportunities
for cultural operators.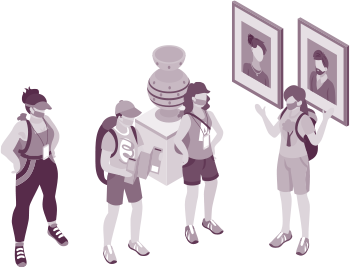 OUR BRAND, HAS LEAD TO MULTIPLE CHANGES IN THE WAY TOURISM HAS BEEN PERCEIVED OVER THE YEARS. WE HAVE PIONEERED IN HERITAGE WALKS IN THE COUNTRY IN THE MOST INNOVATIVE & DIVERSE GENRES.
We will be pleased to hear from you on phone or email and curate authentic local experiences that provide exceptional added value.