IHW® Offers Immersive Experiences Across India
Each path you tread the spaces assure pleasant surprises with our Culture Insider® & Tourpreneur®
India Heritage Walks® is all about Conscious Travel®
The genre which lets you immerse in heritage of a defined historic & cultural space, associated with people, events, or aspects of a community's past helps us in weaving a story. Our in-depth research meets the heritage traveller's desire for an enriching experience.
Themes
Sentiments
Authenticity
Development
Exceptional Experiences® for Incredible India Stories®
We dedicate ourselves in careful planning and extensive groundwork to make sure that you experience the way you imagine it to be. Our heritage walks are designed to deepen the understanding of places and people and enhance local economies.
Employment
Visitation
Attractions
Mobility
Historically Replete Stories
Stories that create impact, we find them and share them with you specially on The Living Legacies®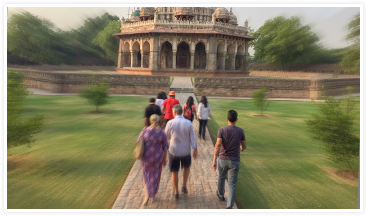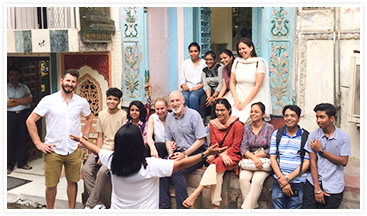 Thematic Walks & Immersive Tourist Products
India is a diverse land, deep as an ocean bed, a land of colour, faith & festivities. To capture the essence of this diversity we curate thematic walks for you to experience the new cuisines, aromas fabrics, landscape, architecture, language & what not! The real experience with heritage especially through walks helps build memories.
Promoting History, Shared Heritage® & Traditions
We have for years stimulated innovation in heritage tourism and experiences. We are a flagship of three time National Tourism Award winning brand India City Walks and have been honoured as a valuable source of experience across the Indian heritage terrain. Our Walk Leaders® & City Champion® bring awareness by curating  itineraries full of visual opportunities appropriated by stories.
We Ensure Meaningful Experience for the Tourists
Our heritage walks are inclined towards experiencing, learning and participating through stories delivered by Heritage Enthusiasts® and Walk Leaders®. We service delivery through passionate team members designated as City Explorers®, Kathakar®, City Maverick®, Heritage Walk Leader®, share unique stories and engage travellers to experience India differently.
Eco-tourism
Low-impact approach
Urban Regeneration
Experiential Learning
Our Heritage Enthusiasts® Supports Little-Known Territories
Each lane you discover, each turn you take, promises serendipitous surprises
My Neighbourhood My Heritage®
India is a land of stories, heritage and culture. Until and unless these facets of our history is preserved and conserved, we shall not be able to pass it on to our next generation.
This programme is uniquely created to identify the regional neighbourhoods and deploy Monument Friends® & Heritage Enthusiasts® who have been part of local heritage. The chapters from our history can be best recognised with this programme. It is for the locals to recognise and appreciate their own neighbourhood and heritage as part a The Living Legacies®
EXPERIENTIAL DELIVERY IN TOURISM (EDIT)™
Exceptional Experiences ® delivered through Connecting Communities™
Handpicked India® with MASTERS OF EXPERIENCES®
We create opportunity to visit and converse with the locals on our curated EQ ENCOUNTERS®
Photowalking®
We enhance people engagement while capturing captivating frames
Photographs and photographers captures myriads of stories in each frame. Our Walk Icons® take you on a journey where these frames are especially laid out for you. With the right angles, optimum space and the desired content, our Photowalking® lets you capture memories of a lifetime. Join us to experience the best spots of the city for a picture perfect day.
Story Living®
Experience a story by closely bringing it to life
Millenniums have gone by and our land has amassed stories millennia through diverse recording. One way of experiencing these stories are through sessions, the other way is through Story Living® and Storycation®, a superior and much in-depth experience where you see a story come to life with minute nuances in every fold.
Artathon®
Appreciating Art and the artists with their skills and exemplary work
We offer participatory experiences drawing upon artistic nuances. Our storytelling through Art Walks® | &Talks® creates awareness and include different forms of art and their expression forms as depicted by the artists themselves. Our special segment also lets one understand the views of an art connoisseur for a holistic approach in this multicultural journey.
Museum Maze®
Experiencing a treasure trove in the land of artefacts and antiques
The grids and patterns, the galleries and shelves, the artefacts and the antiques, they all have stories, they all wish to narrate those stories. With rich and diverse history of India, the museum spaces can become extremely complex to decipher. On walks join our Kathakar® and experience the simplicity of story through the museum spaces and collections. We have a dedicated team of experts working only on museum research and engagements.
Global Artisans®
Revealing meanings and relationships
Handloom and handicrafts have been an integral part of India's holistic portrayal as we are a land of multiplicity and heterogenous population. Every art has its own place and appreciation. Under Global Artisans® we bring global opening and appreciation to different genres of artistic journeys
Textile Tours
Fabric fables and experiences
The Textile Tours are our specialty experiences where we ensure that you receive the best ways to get a hands on with local weaves and weavers. The idea to put together a story through the woven journey of different parts of India. The colours and the threads await your visit.
Library Tours
Revealing meanings and interpretations with books
Lesser known libraries are the repository of various precious and rare manuscripts. Tucked away from public views, the pages and the smell of old books reeks through these galleries. The fear of loosing the old paper, crumbling in hands is taken away by us when you visit these hidden gems.
INDIA TOURISM DESIGN & INNOVATION
Innovation in tourism requires years of experience and in-depth knowledge of the region. India Heritage Walks® has garnered this
over the years of work. To appreciate heritage we have diverse segments of walking tours available for visitor. These walks are deployed by team members who are subject matter experts and designated differently based on their experience. City Explorers Pvt Ltd is a parent company focused on experiential tourism. We have a strategic portfolio and a thorough branding process is undertaken to showcase our diverse offerings. Our services rejuvenate to bring immersive encounters for all.
Art Galleries
Museums
Historic sites
Cultural centres
Community fairs
Local markets
Heritage inspired crafted souvenirs
Outdoor public art and sculpture
Artisan food and Lost recipes
Historic forts and homes
Gardens and landscapes
Interpretive programs
Textile & Traditional Handicrafts
Antiques and collectables
Historic driving routes
Epigraphy
Linguistics
Archaeology
Our India Operations
India's heritage story can be best captured with a diverse team spread across east, west, north, south and central India. We offer new age traveller options to explore the country differently. Our brand India Heritage Walks® (IHW®) is led by passionate Walk Leaders®,City Explorers®, City Champion®,Walk Icons®, Heritage Enthusiasts® and others. We deliver all types of walking tours & also enhance business opportunities for cultural operators.
We provide full range of services from hotel accommodation, multi-lingual tour guides, coaches and other transportation, flights, ferries and cruises, lunch and dinner options, including themed banquets, entertainment and sporting and cultural activities. Personalised services to meet the aspirations, interests and budgets. We will be happy to work closely with you to make your India experience the very best it can be.
Our brand is being confused with similar, confusingly similar, or deceptively similar names however, we are the original owners of India Heritage Walks® and duly registered with Govt of India. We will be pleased to hear from you on phone or email and curate authentic local experiences that provide exceptional added value.  Contact us + 91 989 9692790 or fill the request information form. We support responsible tourism practices across India.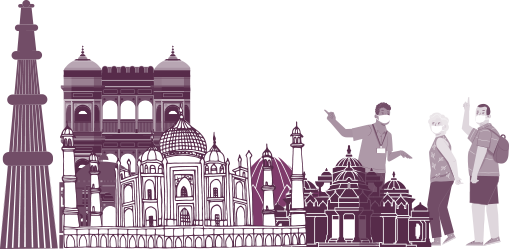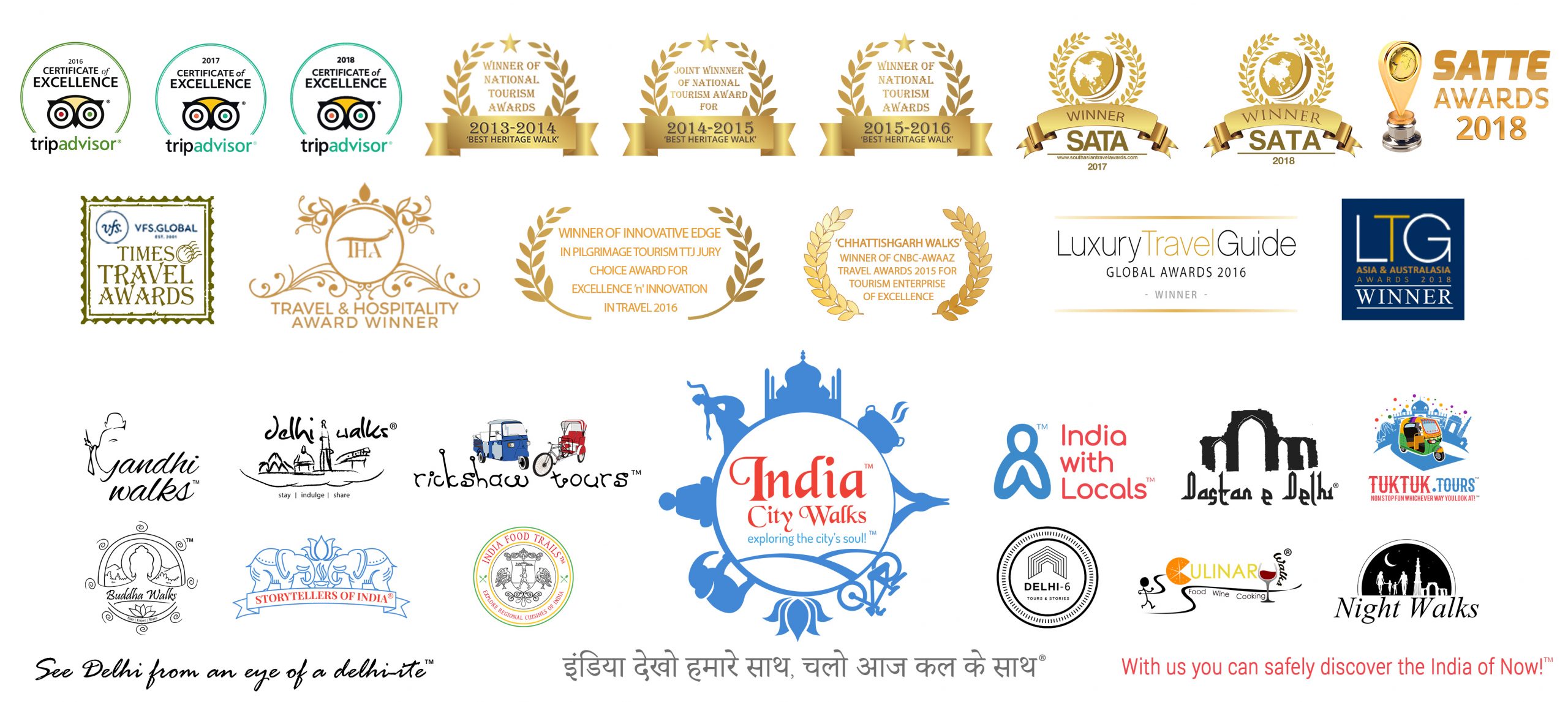 BECOME Heritage Walk Leader®,or join as Heritage Enthusiasts®
to showcase your city
If you are continuously seeking information about a place, acquiring in-depth knowledge about a craft, have an inquisitive mind and wish to interpret the recorded or oral sources of heritage and history – then join us as City Champion® in the mission to be the best ambassadors of our country's heritage and legacy.
CONTACT US FOR MORE INFORMATION
life altering India exploration
We are passionate about responsible travel and love
to talk about it with you! Call us on +91 989 969 2790
or email us on info@indiaheritagewalks.com
India Heritage Walks® are led by passionate Walk Leaders®.
We deliver all types of walking tours & also enhance business opportunities
for cultural operators.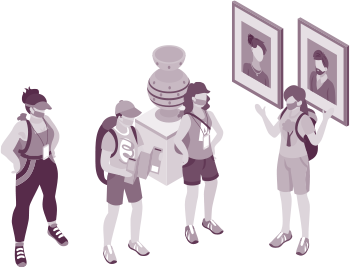 'INDIA HERITAGE WALKS®(IHW®)' IS ENABLED BY ICW®| IWL® | CEPL®, AND HAS EMPOWERED TOURISM THROUGH STRONG STORYLINE AND OFFER OPPORTUNITIES TO LOCALS. WE HAVE PIONEERED HERITAGE WALKS IN THE COUNTRY IN THE MOST INNOVATIVE & DIVERSE GENRES.
We are all about sustainable consumption. We will be pleased to hear from you and you can reach us on +91 9899692790 or email us at info@indiaheritagewalks.com . Our team of Culture Insider® & Tourpreneur® will curate authentic India experiences for you that provide exceptional added value anytime, anywhere when you Walk With Us. We also offer innovative ways through art forms on digital platforms to amalgamate heritage, history and tourism for Interactive City Discoveries®.